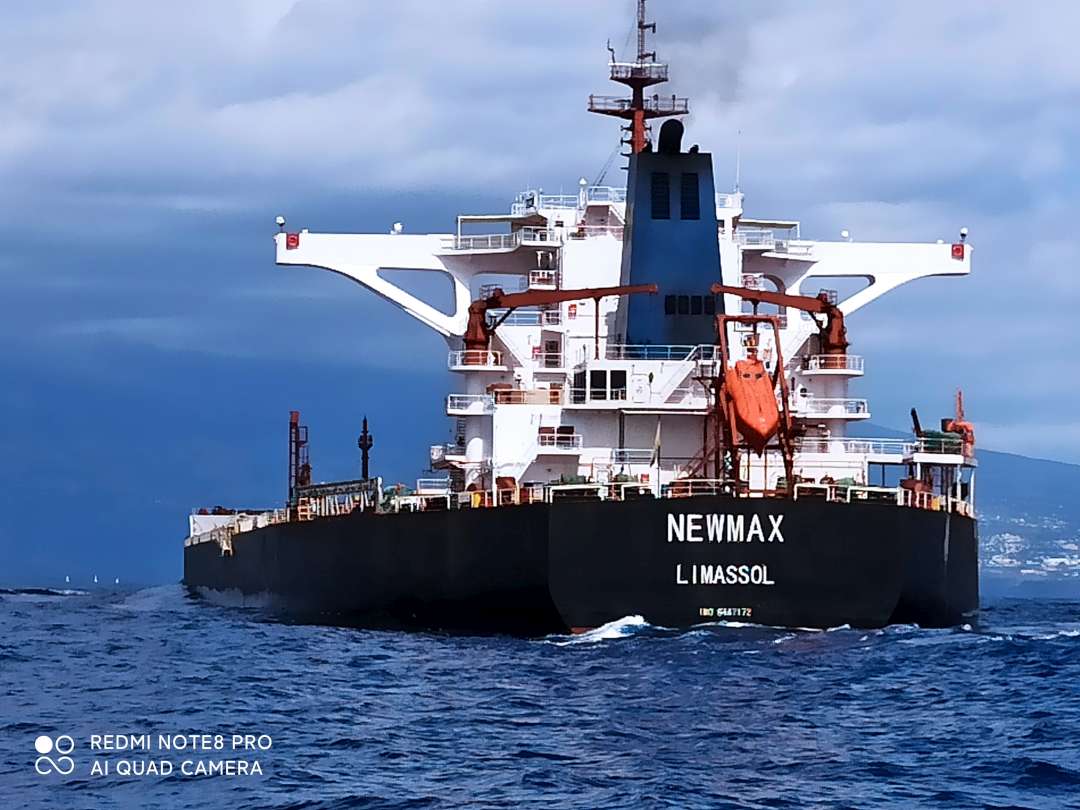 Newmax – my new old ship.
Good evening my dear audience. _
This is my vessel. m/v Newmax. It was built in 2012, so now it is 8 years old. It can lift a little more then 200 000 tonnes of bulk cargo. Can say that this is nearly maximum size of classic bulk carrier. Off course there are much bigger ships which transporting iron ore, but those ships are not bulk carrier. The hull structure is different – with additional two longitudal bulk heads. _
The vessel is not new for me, I was serving here in 2016. That time I've stayed there for 7 months. One more life at sea because I needed money to pay out my debts for the nice house I bought in Rostov. This purchase is huge lesson for me – think before investing so huge amounts. I spend so many money and life time to buy this property, but it stays empty already 2.5 years. _
People, please do not repeat my mistakes. Before taking decision, go somewhere, in the area where nobody can affect your own choice. Perhaps there is some big reason to change your mind but you don't know it. Try to find out. Do at least something. _
As for me, in 2018 I have paid out all my loans for this house and left Russia, in order to spend money to rent place in Cyprus and still pay utilities for my Russian house. Exactly the same story with my apartment in Ukraine, I have also spent 3 years to get this beautiful apartment – but finally almost did not use it and had to sell for less than half of invested money. _
Sometimes it seems to me that I am idiot. For sure, it will not invest my lifetime in such a stupid way.